Family Photography FAQs & ANSWERS by Storey Wilkins
Serving Toronto's loveliest families with beautiful photography since 2001.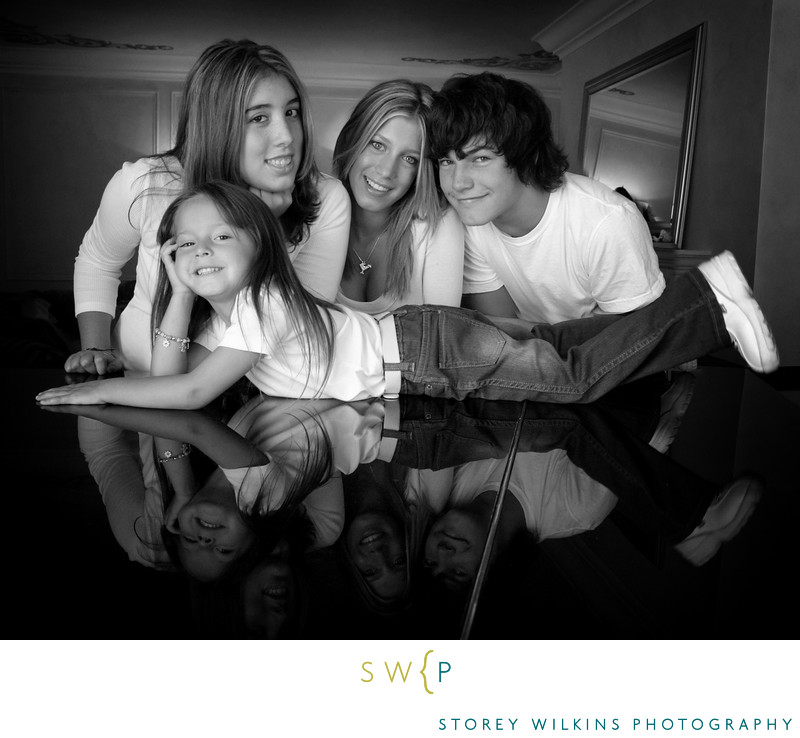 LIFESTYLE FAMILY PORTRAIT (includes immediate family, newborn, baby, kids) 30 Minute Session (GTA only) 12 High Resolution Photos $600 + tax
FREQUENT QUESTIONS
What if I am not sure I want to be in the pictures?
There are times when we feel less than perfect, especially around the time we are creating, delivering and raising our beautiful babies. It would be unfortunate to exclude you just because you are not feeling up to it. Just let me know your concerns and I will work with you to create flattering poses that you will be happy with it. These photographs get more precious and treasured with time, so it's best not to miss out on an opportunity to be in the photographs with your family, especially when a skilled photographer like me can make it all worthwhile.
What if I have specific ideas in mind for the photographs?
Sure! Please mention any ideas you have to me before the session so that you can get the results you are hoping for. For example, there is usually one member of the family who takes most of the photographs, therefore rarely appearing in any herself. With me there, it is a great opportunity to get into as many of the photographs as possible. Time to even things out!
Can I choose the location for the session?
Absolutely! Unlike many studio photographers in Toronto that require you to use their space, I believe the location should have personal significance to you and your family. As a result, I usually work either at your home (or cottage) or outside in your yard or local park, all while combining modern and fresh ideas to capture each of you in your best light. My skill in using a combination of natural light and flash means you will have great photographs no matter where you are and what time of day it is.
What if it's raining and I want photos outside?
Not a problem! We can always reschedule. Weather is the one thing we can't control or predict. I will assume the session is "ON" unless you call her beforehand to reschedule.
How long will the session take?
My efficient and fun 30 minute lifestyle portrait sessions have three parts:
Part One: Great Group Portraits (all of you together smiling, looking relaxed and happy in flattering positions)
Part Two: Timeless Moments (laughs, cuddling, walking, and other fun activities)
Part Three: Adorable Portraits of the Kids (where you get to sit back and watch as I capture priceless expressions and nuances of each of your kids).
Ad-On: "Granny Cam" Interested in including your parents to join in? Add a 30-minute segment to your session to include the grandparents for a wonderful three generation portrait. Add $200
Ad-On: "Teen-Wow" Have a teen or tween that is dying for a cool Instagram worthy portrait of him or herself? Add a 30-minute segment to your session so that I can create a wow-factor editorial style portrait of your teen. Add $200.
What if my kids don't cooperate?
Any photographer should be able to produce one cute photo of your child, but can they perform well enough to exceed your expectations in your home environment and under your particular circumstances? Can they tell your story? I can! If for some reason the kids are melting down despite your best efforts to stay calm and provide snacks and breaks, don't sweat it! We can take a break. We can distract. We can entertain. If all else fails, we can always reschedule at no extra cost to you.
Should we take a family portrait every year?
I strongly recommend that you do while the kids are still living at home. I have written an article on the why's and how's of the annual family portrait. Please read the article for an in depth explanation of my process for creating them.
Do you offer fall colours family portraits?
The months of October and November are the only months to book your family portrait session if you are looking for great and colourful nature in the background. Specifically, if you want to see beautiful yellows, greens, reds and oranges on the trees in the background of your photographs then be sure to schedule your session with Storey during this time. There are some great locations for fall colours across the GTA. I have prepared a list of the best Toronto locations for family photos in the fall. Read more here.
"Our whole family (including a sometimes photo shy husband) looks forward to every visit with Storey. We had Storey at our wedding and for our engagement photos so now it feels like getting together with old friends. We always get amazing feedback from our friends and family when we share our photos. Storey makes us feel special and just radiates positivity and fun. We feel so lucky to have someone we love being around who takes the best photos of our growing family." Eleanor Boynton