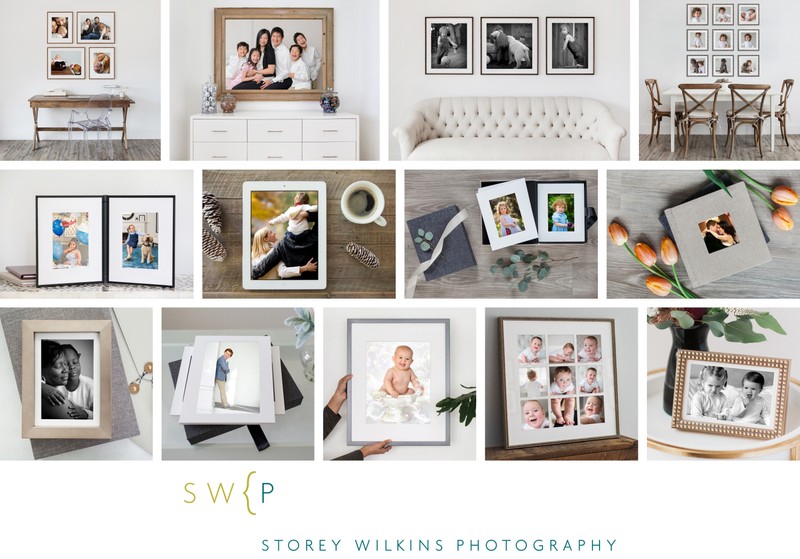 From Capture to Print


GETTING YOUR FAMILY PHOTOGRAPHS OUT WHERE YOU CAN ENJOY THEM
I provide a full service capture-to-print experience so that you are not left wondering what to do with your photos. Our post-session ordering appointment by video chat is a great way to help you best display your photographs. Check out some of the wonderful photographic print products I offer (see below). All products are made right here in Toronto by a top quality professional photographic lab.
Current Products & Pricing
High quality photographic prints, custom wall art, greeting cards, gifts for loved ones, beautiful albums and more. For all services and products HST & shipping will be added. Prices are subject to change without notice.
Custom Orders
Custom Designed Albums
Handcrafted 12x12 Inch Artisan Album (custom designed and refined by me).
$50 per page (or $100 per spread).
A family album is often about 30 pages (or 15 spreads) with roughly 40 photographs $1500. Add a matching storage box for $200.
Statement Pieces
Here are some great examples of statement pieces that could work really well in your home. Here are examples of what I can do for you.
Wall Portraits and Custom Frames
(24x36 inches $476 for print - add approx. $500 for frame)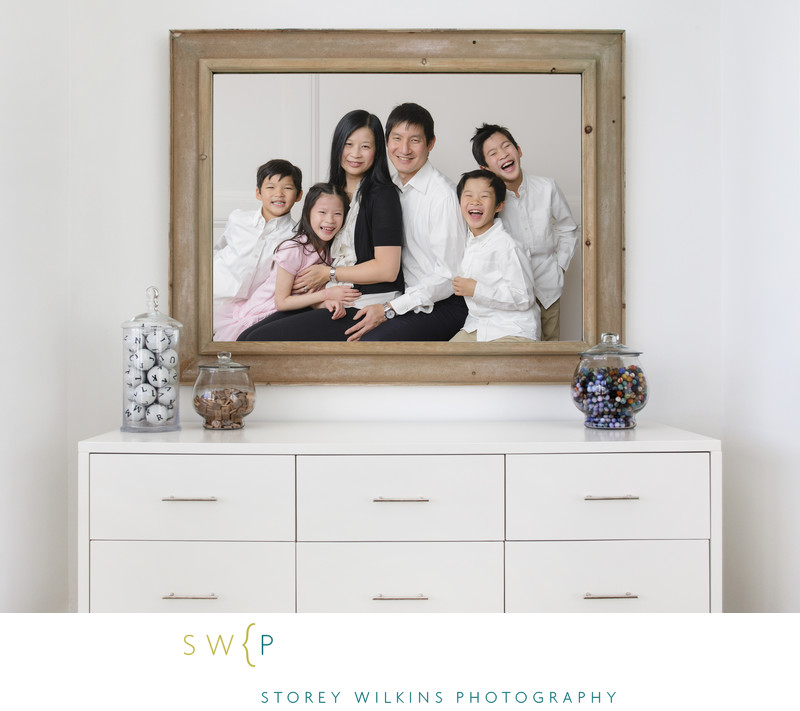 Multi-Frame Displays to Suite any Space
(two framed 20x30s and one framed 30x30 inch $822)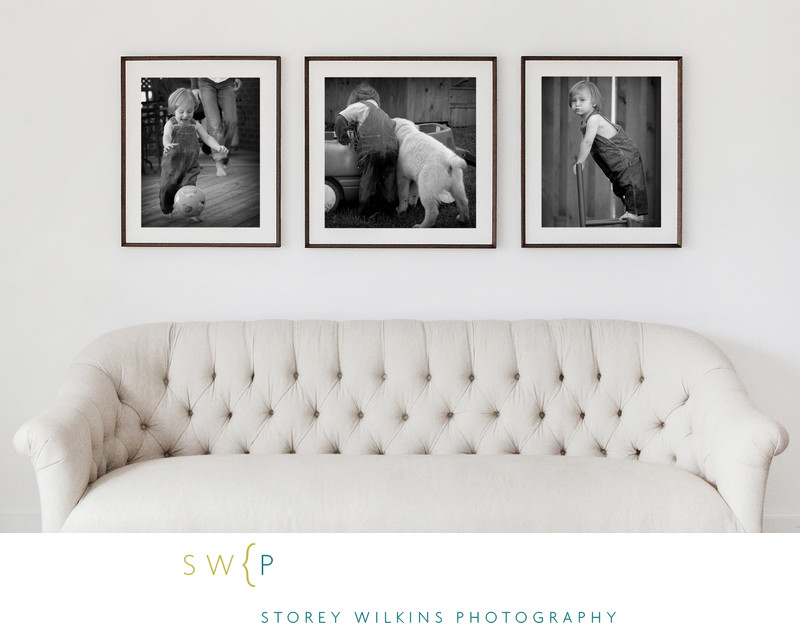 The Dynamic 9-Up to Brighten any Room
(nine 8x8 inch framed prints $1467)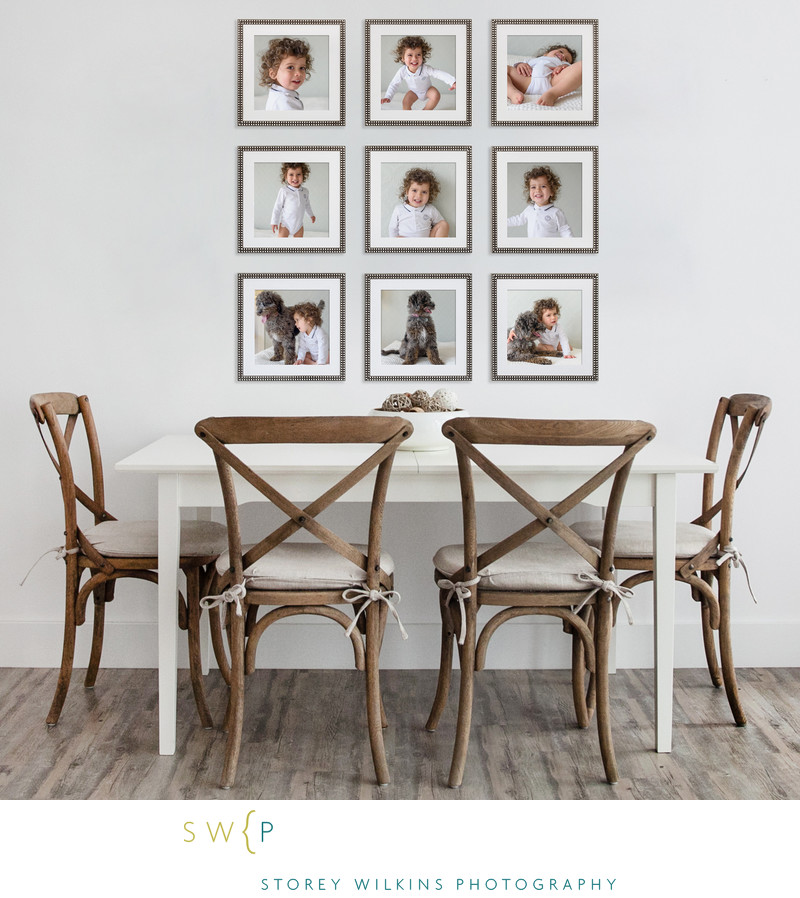 Framed Gift Prints for Loved Ones
(one 5x7 inch framed print $137)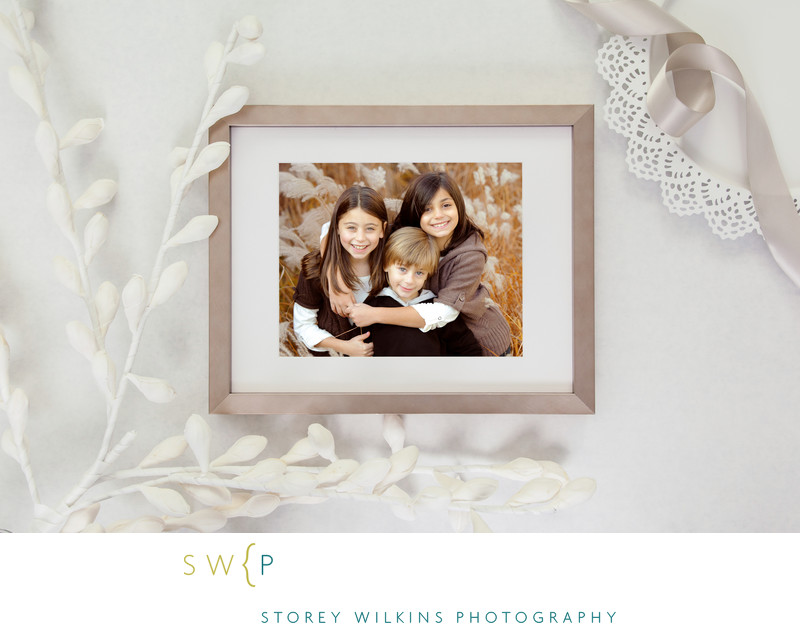 Timeless Albums with Tasteful Designs and Lasting Impact
(20 Page Lay Flat Album, Printed Cover 12x12" $755)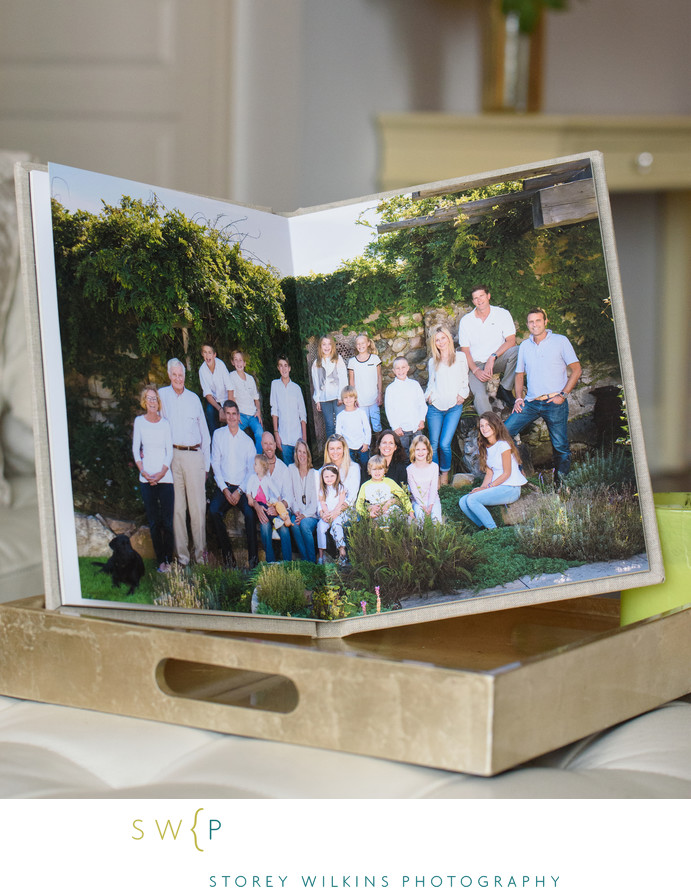 Linen Print Box
(Beautiful Box with Ten 5x7" Semi Gloss Matted Prints - $400 )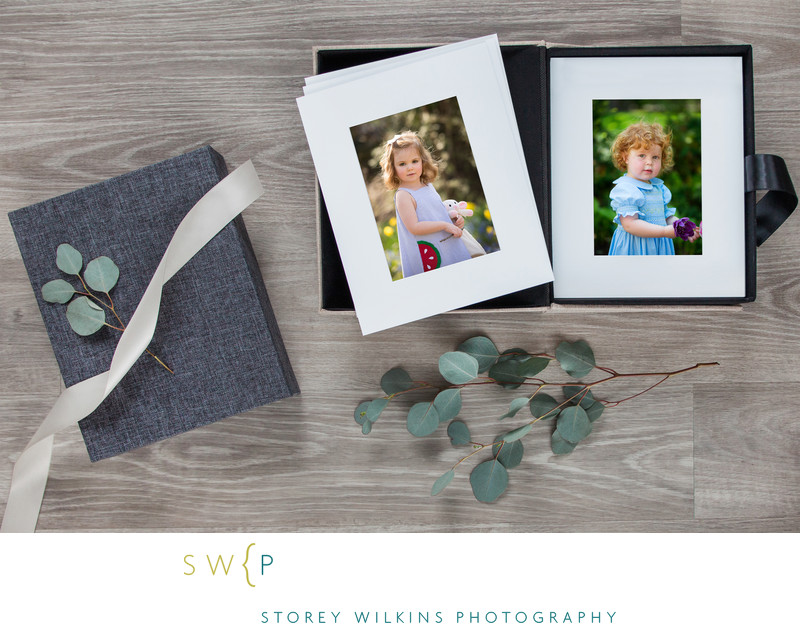 More Inspiration
With a seemingly endless number of design options for displaying photographs in your home, I happy to introduce you to my version of the gold standard of cool display ideas.
Architectural Digest (my go to magazine) published an article on March 2, 2018 that introduced the world to some great display ideas. From Michael J. Fox's gallery wall to Diane Von Furstenberg's window display, you will see some to Manhattan's great photo display ideas.
View the article: 16 Photo Display Ideas for Family Pictures on the Architectural Digest website
or view a PDF copy of the article here.
how to organize your photographs
I often hear from clients that they have photographs they have taken over the past decades that still have yet to be sorted and displayed nicely. Many have a blend of printed photos, negatives, slides, and of course digital images. Read my article on how to tackle a photo organization project.
Accepting Orders Across the GTA
"You didn't photograph my family, but would you be willing to print my photos for me? My photographer doesn't sell prints or wall displays."
Of course! If you have the high resolution copies of your wedding and engagement photographs, and you have permission from your photographer, I would be happy to print your photographs for you. My pricing is the same as it is for my own clients (including retouching and enhancements required on your images before printing). I welcome your business.
Book Your Family Portrait Here
From the session to the finished prints, I bring you the art of storytelling so that you can treasure your family's great moments and share your story for generations to come. Book your session today.