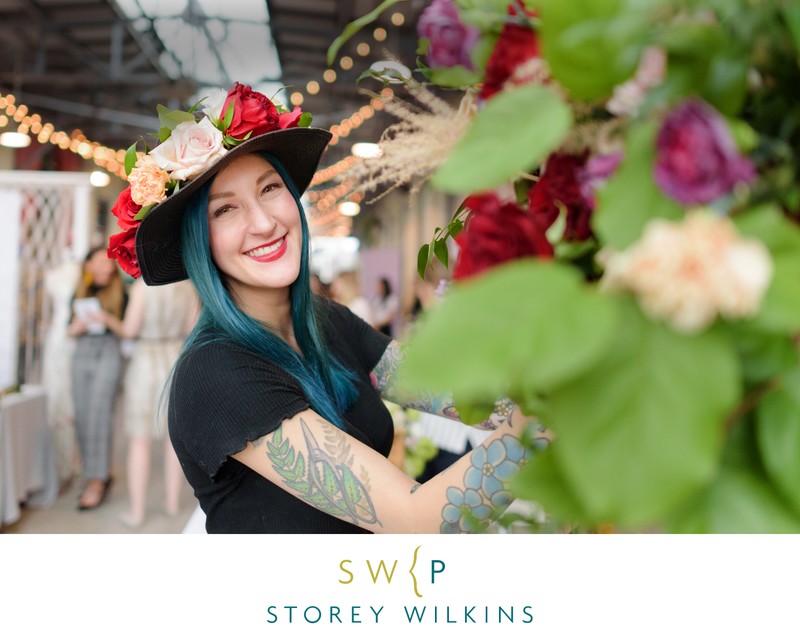 Small Business Brand Photography
Capture your authenticity, passion & creativity. Captivate your dream clients.
Do you need a well-crafted business portrait? Would you like fresh and inviting images of life around the office? Does the board you sit on for philanthropic work require a great portrait of you?
Are you an entrepreneur, small business owner, author, coach, executive, or marketing strategist that needs to have a great set of inspiring environmental images to use on a rotation basis?
Update your Personal Brand
A strong brand is essential. It should be both professional and inviting: revealing to the viewer something of your amazing personality, strength of character, and deep professional capabilities.
This service is great for small business owners, start-ups, creatives and retailers who are seeking to update or revise your brand and open the door to new business possibilities.
I come to your workplace or home office and bring the right professional equipment for great lighting. My gear is portable so I can work in multiple locations. Turn around time is quick and I offer custom size and file options depending on your needs.
Show Some Love
A little self-love goes a long way! A great (and current) set of business photographs is essential. It is more than just a photograph of you at work. It may be the first point of connection that your business social and community networks will make with you.
So, the images should be both professional and inviting, revealing to the viewer something of your amazing personality, strength of character, and deep professional capabilities.
It's time! It's time to create, update or reinvigorate your personal or business brand.
Skilled Across Profession and Locations
I have worked with small business owners, real estate agents, lawyers, doctors, physiotherapists, writers, actors, entrepreneurs and private schools. The location shoots can include your team as well.
Professional Equipment
I love working with natural lighting – when it's both flattering and working the right way for you. To make sure 'all bases are covered' I always have a lighting kit with me to make flattering light that works for you – regardless of whether we are in an office or on the factory floor amongst the machinery of your business. Discussing your needs is an important first step.
ENVIRONMENTAL Look
The photographs will showcase where you work. An environmental portrait is often about you in your 'space' – your business – your world! It is designed to carefully blend who you are with a dynamic connection. Like the modern portrait it can involve dramatic looks and is helped by:
Flattering yet active posing that often involved movement

Having a dynamic viewpoint,

Is usually (but not always) photographed in a real world (non-studio) environment, and

May involve a strong pose to catch the viewers eye and make them feel connected to y

ou
So, many of us have different needs as to how we are portrayed in professional portrait photography. This may include such things as lifestyle photography, location shoots, real estate portraits, and entrepreneur portraits. Please call to discuss your needs.
How to Prepare
It is important to properly prepare for your brand photograph session.

Choose two 'looks' in terms of clothing. Consider the whole wardrobe, even your shoes. Appropriate footwear contributes to how you stand and how you feel….by that we mean women and men stand naturally taller in elegant business wear.

Avoid clothing that is too tight fitting, or very strongly patterned. Strong patterns take all the attention away from your face – and on smaller sized web images, totally dominate. This goes for men's dress ties. As arms may feature, it is advisable to consider long sleeves. Jewelry should be kept subtle. If in doubt, bring a selection.

When it comes to hair and makeup for women, it is very important to know that you do not need more makeup for the camera, however expertly applied makeup is preferable. Makeup should be either matt or with a powder finish. I have a list of preferred hair and make-up experts in Toronto.
Toronto is 'famous' for hair being affected by static, especially in winter, so having a can of hairspray on hand is appreciated. For men and women, I would suggest not attempting a brand-new style that you're unsure about. For men, a trim in the week preceding the shoot can be helpful.
Retouching
Fix it in Photoshop! Sadly, everything has it's limitations and many things such as fine hair clinging to faces, or unshaven areas on men – or colour and pattern choices are very difficult, and very costly to correct.

If you wear eyeglasses, please try to avoid the type that change density under lighting, especially for outdoor shoots. A little trivia here from the magazine world: stars who are known for glasses often have a spare pair with no lenses in them to give more versatility in lighting. Ask your optometrist if they can lend you a pair of empties.
Posing
Do you say, "I hate posing?" Posing by an experienced professional photographer is all about making you look good. It's about understanding your body type and providing some direction to enhance your best features and minimize what may appear unflattering for the camera.
Because it's how the 'camera sees you' this can sometimes feel weird, awkward or unnatural. I get it. Know that I am on your side at all times. My job is making you look great.
Where do I sign? How can I book?
Email or call me to book your session. I will then send you a link to a contract that you can sign and a PayPal link that you can use to pre-pay for the session.
Digital Images Supplied
* All selected digital images are displayed via a password-protected web-gallery for your selection. These images are corrected for colour and density, but not finally retouched at that stage. All final quality retouching is done on the selected images. Additional images may be purchased.

* All digital images are automatically supplied in two sizes: full-resolution and smaller 'social media' sizes. Full resolution images vary depending on post capture cropping and native camera format.

* All digital images are supplied as colour and may be requested as black & white at the time of ordering.

* All digital images from the shoot are sorted with care for the best expression and technical aspects. Rejects are not available for viewing at any time. Camera RAW files will not be supplied.
Personal Branding Package