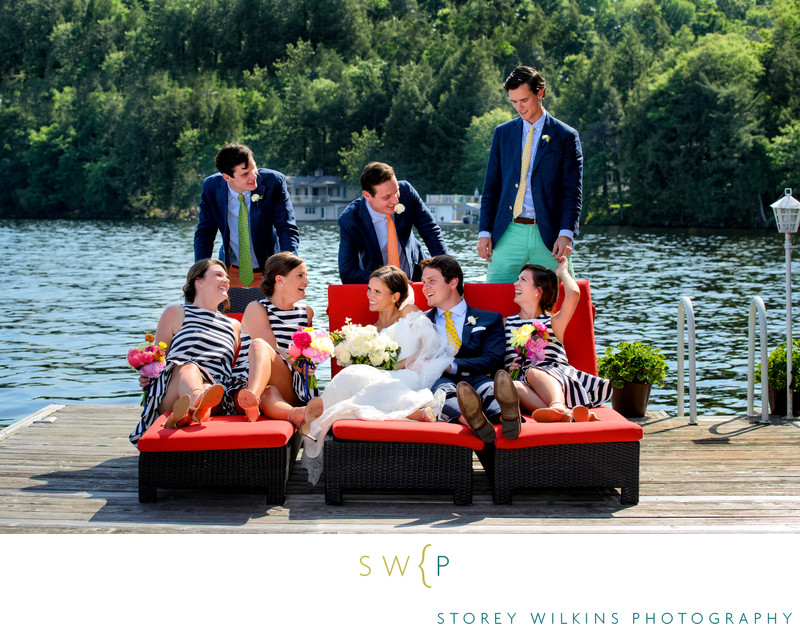 YOUR WEDDING PARTY
Wow, what a job! Picking those people you want alongside you on your wedding day. So much goes into that decision – shared experiences, highs & lows, reliability, selflessness – and because they're 'your people'.
Getting Ready
So, on the wedding day, you may want them to get ready with you – or you may want the peace and quiet of getting ready with a minimum of fuss and having them arrive ready – either works. I want to get there a bit before the bride is about to get into her dress. Most of your team, whilst maybe not in their final outfits will have had hair and makeup mostly done.
And that brings up a couple of really important points:
The bride goes first, or close to first when it comes to all things. Don't push your bridesmaids in front. If timing goes awry – and it can easily – we can be left with a room full of ready bridesmaids but no bride! That goes very badly for all the photography of the bride and her family – and puts the stress level through the roof…
If you're going off-site for hair or make-up – take at least two cars…if things start to run late – the bride can head home and not be late. As a photographer of long experience, I've experienced all of this – and my concern is always for the bride and groom and their families to be having the best day they can with the minimum stress.
Location and Timing
Working with a great planner will keep on top of this and make it glide along easily. So, at the getting ready area, I will be looking for the best places to make some great portraits. These may be closer in images depending on the amount of room available.
Bouquets
Those gorgeous and fragrant floral bouquets have arrived. Follow the care instructions provided by the florist, and have a hand towel hand to dry off the handle if they have been sitting in water. I am happy to help with showing how to hold the bouquets to look both casual and elegant – and to make sure your arms are squished to your sides – or your shoulders hunched.
Picture Perfect
You should all look like beautiful women, in ballgowns that just happen to have a lovely bouquet in one hand. I may also suggest certain arrangements for you that are designed (always) to flatter your figure and face to the camera position. Sometimes these suggestions to the subject can feel a little awkward – but then - it's what the camera sees that's important for the portrait.
Duties
One of the important duties for one of the bridesmaids is to be available to help with the dress during the photography session, and to take care of the bridal bouquet. Regardless of the location, ensuring the dress is held up of ground when moving from place to place – inside or out is vital.
For the guys, it is a little easier – dress well, cellphones in your back pocket or not at all, show up – look amazing. We will have checked for any bridesmaid/groomsmen combinations in advance but would also love to photograph your bridesmaids or groomsmen with their partners during the evening.
The Wrangler
It is very helpful for us to know the appropriate bridesmaid or groomsman to go to if we need to round up specially requested groups during the evening – that way we don't have to bother the bride and groom until that group is assembled.
For example: Suzie might know all the people from the brides UK friends, Steve may know all of Tom's university pals. This is such a great time to bring these friends together for a fun portrait to commemorate this occasion, this gathering.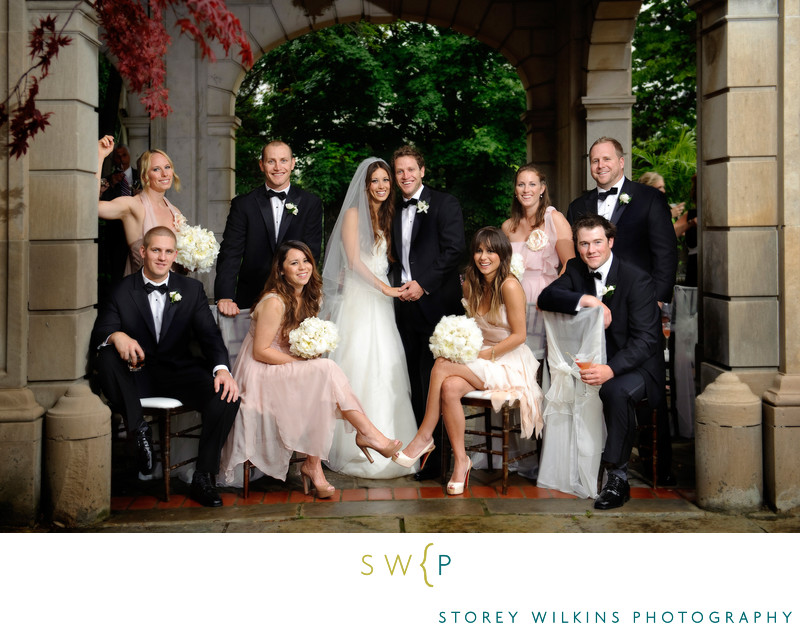 Learn more about my wedding photography services and expertise.