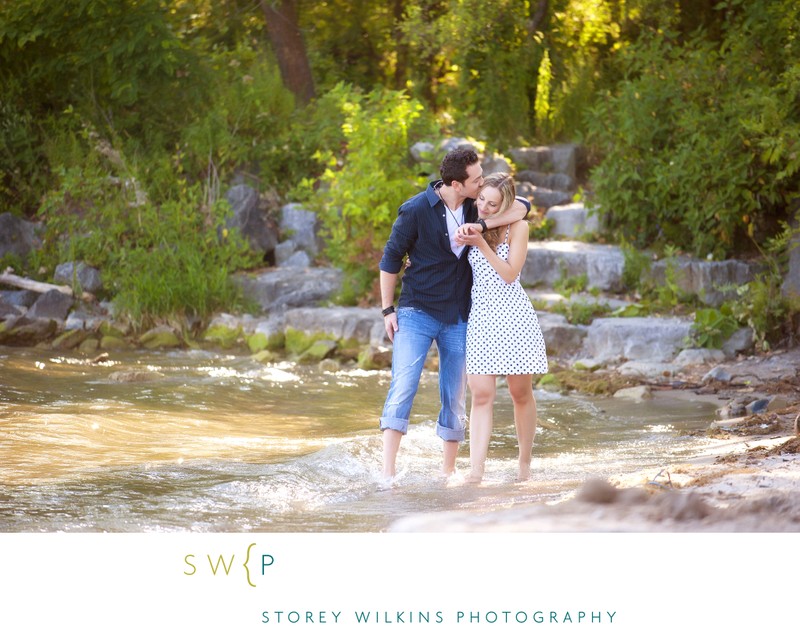 Engagement Photos for Toronto Couples
Good Idea
We are still celebrating the marriage proposal. Should we do an Engagement Session?
I highly recommend a pre-wedding shoot (engagement session) centered on making some lovely natural images of the two of you. I find this process essential for getting to know you better and understanding how you move together. This typically take about 60 minutes.
Advantages of an Engagement Session
A portrait session is a wonderful way to celebrate your recent engagement. Pick a spot that is special for the two of you and I will meet you there. We will have a fun relaxed walk around and create some lovely images of the two of you in the process.
Shooting an engagement is important for several reasons. First, this time allows you to get comfortable in front of the camera with me, your photographer, figuring out how you work best together before the wedding.
Also, you can showcase your personalities in a more casual setting, while creating some fun captures for wall portraits and Thank You cards (shot early enough, we can also provide the images for your Save The Date cards and invitations).
Images from this session can also add another dimension to your wedding album, chronicling the story from engagement to your wedding day.
Best of all, you can remember this special time forever away from the throngs of loved ones and friends. This is your time together!
Book your engagement session today by contacting Storey Wilkins Photography.
Engagement Photo Ideas
The options are limitless, but pick an activity that is meaningful to the two of you. Some ideas include:
A walk in the park
Cooking together
Skating or cycling together
A picnic at the beach or in a garden
A visit to the local farmer's market
A downtown urban street adventure
Winter Engagement Photos
For the winter enthusiasts, consider an afternoon of ice skating, hot chocolate and snuggles. Dress in layers and don't forget the mittens, hats and scarves. Did I mention hot chocolate?
Fall Engagement Photos
Autumn can be a magical time of year. Colourful trees, crisp afternoons, and walks in the park. A fall engagement portrait is a lovely idea. Fall engagement photo outfits that look lovely are jeans with cream, blue, burgundy, burnt orange, or warm yellow sweaters, wool coats, and scarves. Check out my list of favourite local parks for fall colours.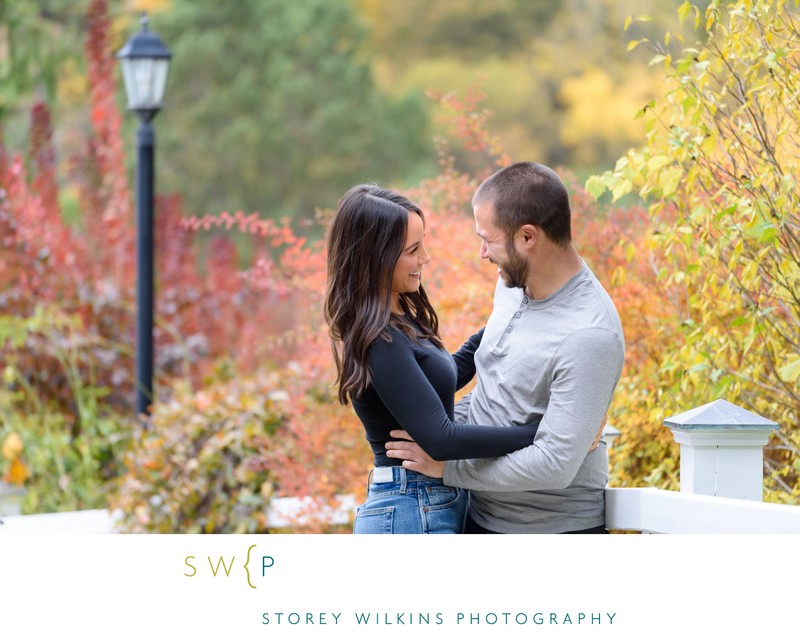 View my current engagement portrait pricing here.
Contact me soon to book your engagement session.