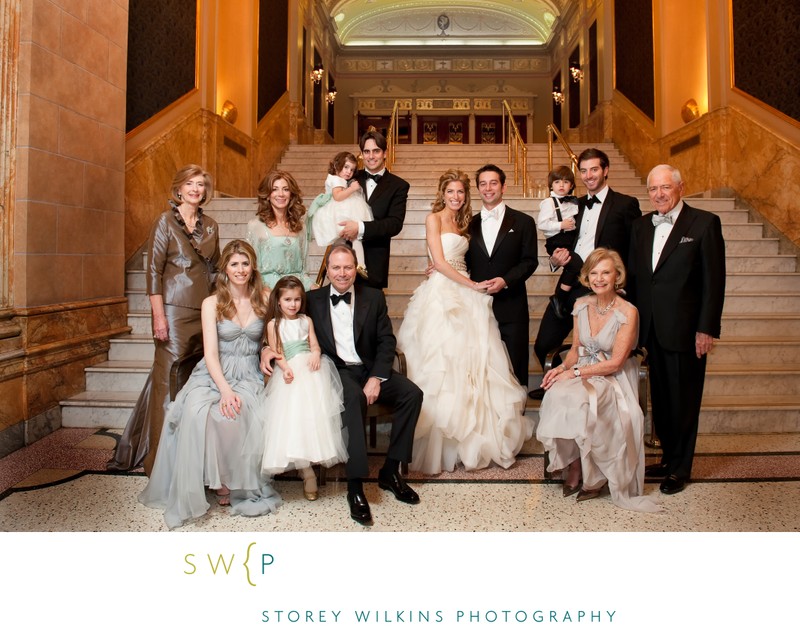 FAMILY PORTRAITS ON YOUR WEDDING DAY
Lasting Significance
We have been to many beautiful Jewish weddings where the Bubbe and Zayda (the beloved grandmother and grandfather) are survivors from the death camps in WW2- or their parents were.
To be surrounded by the family that they made with their ever increasing count of grandchildren – at the creation of a new family – is truly one of the greatest parts of out job, and one of the most important visually historic 'documents' a family can have...
They are indeed moments in time, frozen forever. But the last thing anyone wants is to 'look frozen'. There is so much opportunity for warmth, involvement, connection and casual elegance in family and wedding party group photography.
Years of Experience
I have trained with specialists, and also taught to other professional photographers over the last decade, the art of posing a group quickly, efficiently and with a great sense of warmth and good humour.
What are some tips for having great group photographs made?
Hey! It's your wedding day – everyone wants to celebrate and catch up – it's only natural…
The first 'great-to-have' is always an excellent planner who can make a specific time for each family and the extended families. I suggest you allow:
30 minutes per immediate family and
15 minutes for each extended family group
Immediate Family
During your immediate family group time, we can make lovely arrangements of you with your parents, siblings and their partners and kids, and with all-important grandparents. My style could be described as casual 'Vanity Fair meeting Wedding Day"' with some people standing, some sitting and some leaning…. Here are some of the most common photo requests:
Bride's Immediate Family

Bride with Mother
Bride with Father
Bride with Mother and Father
Bride and Groom with Bride's Mother and Father
Bride and Groom with Bride's immediate family group (with spouses and kids too)
Bride with Siblings

Grooms Immediate Family

Groom with Mother
Groom with Father
Groom with Mother and Father
Groom and Groom with Groom's Mother and Father
Bride and Groom with Groom's immediate family group (with spouses and kids too)
Groom with Siblings
Divorced Parents
We will discuss special needs with you and understand the requirements of families where parents have new partners and may not be comfortable standing too close together. These can be awkward situations but we deal with them with grace and care. It's also good to know that most people are wonderfully cooperative on a wedding day.
Little Ones
We absolutely love to see children running around enjoying themselves at the wedding. They have a built in cuteness factor that entertains guess and provides great photo opportunities for your photographer. It can be tricky to wrangle them into the family photographs, but well worth the effort. Here are a few tips to help with that:
Arrive at least 30 minutes before the photos so the kids can acclimate
Have juice or water on hand
Snacks should be plain, small and not coloured
Let us know their names before the wedding to we can get their attention for the photo
If there is a set nap time or feeding schedule, let the planner know in advance so we can work around it if possible.
Extended Family Portraits
Extended families are great fun, and it's important to have everyone there who is required to be in the portrait….Can someone missing be added later? They can – but it is very difficult to do and very expensive as it requires highly specialized retouching. Here are a few tips for successful extended family portraits:
The most important one is obvious – be early if you can
Gather your immediate family together close at hand.
Try not to distract those being photographed – getting everyone to look both great and in the same direction is a tough job – fortunately I do it really well.
Know that our desire is to make you look the best we can, and so every request we make of you is to that end, as is every placement, and every pose.
We want to keep you away from your guests for the minimum of time, and make it as fun and painless as possible.

Should my Grandparents be Sitting?
You may wonder about a group with your grandparents. We don't always sit them down in the middle unless they are having difficulty standing. We will often place them standing proudly among the extended family that they made, often with grandchildren close to them. It gives them great prominence and connection to all. And yes, once we have our 'happy all smiling' portrait – we get everyone to lean in closer for the 'family hug'.
Time Required?
Since my most important goal is getting you to your party on schedule, I suggest 5 minutes for each desired grouping to ensure maximum results with minimal time.
Together with the help of my second photographer, we always start with the largest group and break it down after that to allow for mingling. Make sure all flowers and boutonnieres are delivered on time and affixed to family members and to the wedding party in advance.
If you have ideas for any 'can't miss' portrait groupings you would like to see photographed during this time, make sure to mention them to us before the wedding. We're happy to work with you to capture all of your special moments!
When to Take Them
If possible, arrange to have your formal photographs taken before the ceremony. Getting this step out of the way early in the day frees up the rest of your time to spend with your guests. You will be able to go straight to cocktail hour and catch up with loved ones without stress.
Location
There is usually no need to go beyond the venue for your family portraits. We will scout the location out earlier that day to make sure the have a few options for a nice space to work in. What we look for in the space is the best combination of:
Space so we can get back at least 20 feet from the start of the group.
Nice walls
Natural light that is not in bright sun
Access to 3-4 arm chairs (the must have arms) for multi-layered posing
Area that will not be filled with decor so we have a clean background
Who Does What
You may wonder 'who does what?' – Great Question!
My second photographer and I work together quickly. One of us sets up the chairs and the lighting while the other organizes the people.
Can you Make us Look Great?
My second photographer and I are trained to analyse quickly individual body shapes and dress styles to place people in the most flattering position. For example: it would be wrong of us to sit a fully figured person rather than stand them – and maybe have them lean on the back of a chair. It would be far more appropriate for us to sit someone tall.
We will often ask couples to turn towards each other for connection, and may place their children leaning against them or linked onto their arms for familial warmth. Great group photography does not have to be stiff.
What about a 'sample shot list' - is that useful?
Basically…A shot list (like listing every kind of detail and candid shot you want) is not useful. A group portrait list is very useful, in fact required. Many bridal magazines and on-line resources provide standard shot lists, and they can be a great idea, but mostly we will know to take those anyway. Please provide us with a Photographer's Agenda instead of a shot list. See below for ful details.
Table Photographs
We strive to make beautiful and flattering photographs of family and guests at the reception in a candid way, laughing, talking, joking, dancing and for that reason we do not photograph them eating, nor do we stop tables to photograph them.
If you have a special group of people you would like photographed who all happen to be sitting at a table, please let them know we will be approaching them, and we will do our best to make a lovely group for you away from their table.
You require a Photographer's Agenda. What is this?
At least a week before the wedding, please send us THREE LISTS:
List of Names
Please list the first names of everyone in your immediate families and bridal party (so we can familiarize ourselves with the names beforehand).
Formal Group Portrait List
A list of family groups that you would like taken. Estimate 15 minutes per group, due to the slow moving nature of people on a wedding day. See examples above.
Informal Group List
We are happy to round groups of special guests up for casual "grip and grin" photographs during the cocktail party and reception. Here are some examples you might think about:

Bride's sister with her own family (husband and kids).
Special relatives, friends or guests from out of town.
School pals or work pals. If you could put one member of your bridal party on notice to help us when it comes time to round groups up, that would be great.
Sample Photo Itinerary: Putting it all Together
Bride Alone
Groom Alone
Bride and Groom Together
Bride with Mother
Bride with Father
Bride with Mother and Father
Bride and Groom with Bride's Mother and Father
Bride and Groom with Bride's immediate family group (with spouses and kids too)
Bride with Siblings
Groom with Mother
Groom with Father
Groom with Mother and Father
Groom and Groom with Groom's Mother and Father
Bride and Groom with Groom's immediate family group (with spouses and kids too)
Groom with Siblings
Bride and Groom with Both sets of Immediate Families
Bride with Bridesmaids
Bride with Each Bridesmaid
Groom with Groomsmen
Groom with Each Groomsmen
Bride and Groom with Entire Bridal Party
Bride's Mother's Entire Extended Family
Bride's Father's Entire Extended Family
Groom's Mother's Entire Extended Family
Groom's Father's Entire Extended Family
List of Casual Grip and Grin's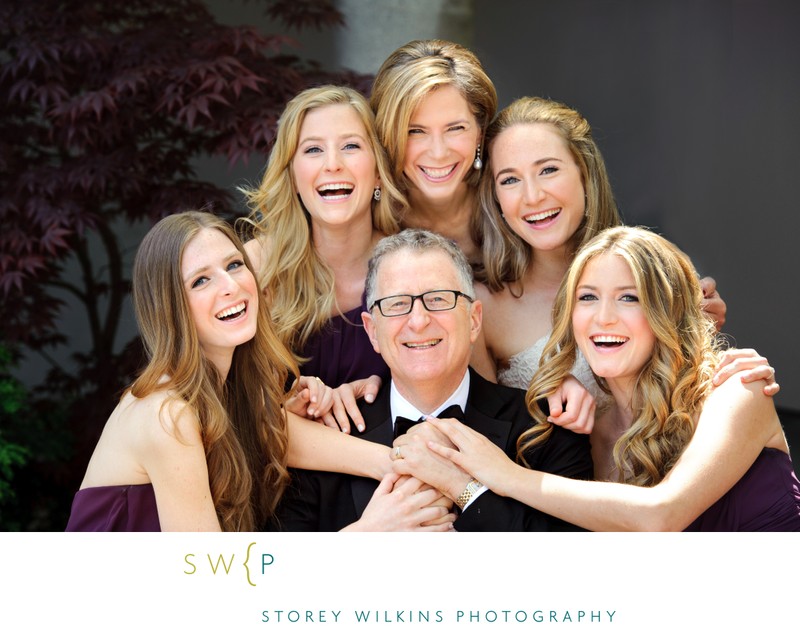 Learn more about my wedding day photography services and expertise.