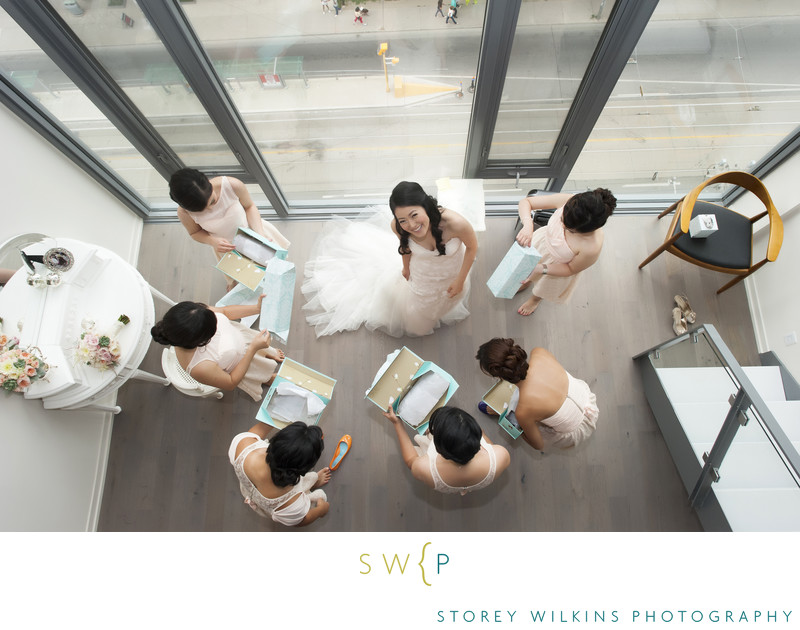 GETTING READY: HOW TO START YOUR WEDDING DAY
Hair and Make-Up Trial
Be sure to have a hair and makeup trial at least a month before your wedding. This will give you peace of mind to know exactly how you will look and give you the opportunity to change things in advance if necessary. Make sure to bring all jewelry to the trial to see how makeup shades work with the pieces.
Bouquets and Boutonnieres
Have your florist deliver your flowers to where you are getting ready, not the ceremony venue. Since you never know when the mood will strike for a great photo, you'll want your flowers there and ready to go.
Snacks of Course!
Have food delivered to your getting ready location. It may be hectic, but take the time to have a bite before the wedding since it will be a while before you have the opportunity to nourish yourself during the reception.
Emergency Bridal Kit
Prepare an emergency bridal kit with clear nail polish, mints, a sewing kit, stain treatment, eye wash, safety pins, bobby pins, pain reliever and mini deodorant. Don't forget small scissors to cut out the inside straps on your wedding gown right before you put it on.
Extra Time
Allowing 50% more time for hair and makeup than you originally anticipated alleviates the number one reason wedding schedules end up running late. This will assure you have plenty of time for all the portraits you want to take before the wedding.
A I am fond of saying 'a wedding is a slow moving train'. Allow plenty of time for everything. For example: getting six people ready takes longer than you would think, and as a bride - put yourself first (or second) for hair and make-up. After all, it doesn't matter so much if the last bridesmaid is not ready until five minutes before you leave for the ceremony - it does matter if that's you. Remember this…every minute that you run late is one less photograph taken.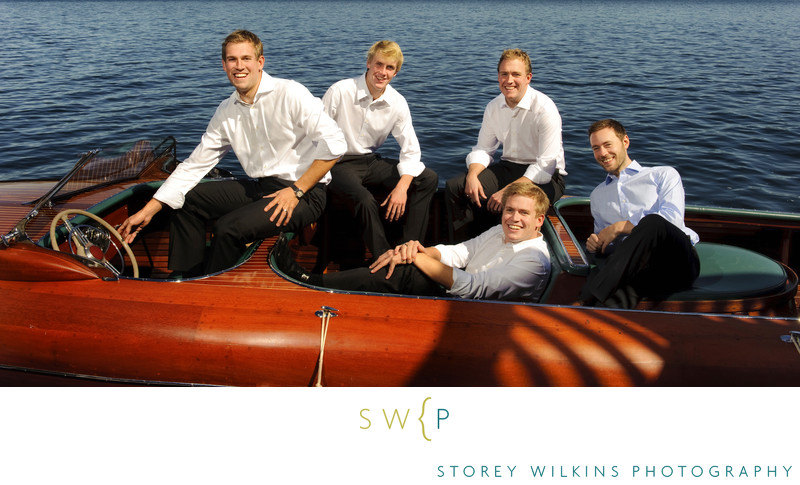 The Groom's Experience
Groom getting ready…What could go wrong? Normally? Nothing…but here are a few tips of what to avoid and what to do for sure.
Bow Ties: First thing is, if you are going to wear hand-tied bow ties – practice tying them well before the wedding day. No amount of 'You Tube' demos are going to help you do it quickly and efficiently – practice will. So even if you buy one to practice on, it will save you a lot of stress on the day.
Suit Rentals: It's a great idea to not only pick up any hired suits early in the day before the wedding – but also to try them on and make sure any adjustments have been made correctly and that you indeed have the right size and fittings you are supposed to have.
Booking a shave? The best barbers are true professionals and do a superb job. If you're at all worried about being cut, it's a good safety measure to have that special shave done the day before the wedding, and then a touch up shave on the wedding day.
Hair: If you are changing your hairstyle or facial hair dramatically, it's a great move to have that done a full week before the wedding so your skin and hair have a little time to adjust.
Shoes: You have an immaculate pair of new shoes? Gentle scuffing of the soles if they're brand new leather will help with grip. If you're the groom and it's summertime – have a spare handkerchief for taking perspiration off your forehead….and on that theme of 'hot day' – don't wear your jacket until you have to.
Boutonniere: Any photographer will know how to correctly pin on a boutonniere – so don't hesitate to ask for help. It's always on the wearers left lapel, the side above the jackets chest pocket. If you have a pocket square – it's usually one or the other (boutonniere or pocket square) – not both.
Phone: As groom – once all your preparations are done – give your best man your cellphone whilst on 'official duties'. Larger cellphones can make unsightly bulges in front pants packets or inside jacket pockets – so use a back pocket.
The Morning Of: What usually happens on the wedding day? Depending on the season, the 'team' might decide to play some golf in the morning (obvious care and protection from strong sunlight is highly advised) and take it easy – a wedding can be very tiring and you want to enjoy all of it.
40 Minutes for Portraits: Depending on the ceremony time, guys usually meet at a single location to hang out, share a beer – have a snack – and get ready. Allow about 40 minutes from when you are dressed for portraits until the second photographer has to leave. This may vary depending on the needs of any video team there as well. Obviously, a little more time means it's easier for all and offers the chance to do more variety of portraits.
Who to Include: Another option which works really well is where just the groom, his best man and the grooms father hang out together and get ready. This is a much more peaceful scenario as the groomsmen are left to get ready in their own places, in their own time – and then turn up at the required time for photography.
Special Traditions: It's great for us to know a little about your relationships with the guys – who's flown in – who was your grade school pal – and any special traditions you have. Are you planning on toasting each other with that special bottle of single malt? What gifts did you as the groom plan on presenting them?
Tell your Guys: During the reception, we would love the opportunity of making a portrait of each of the groomsmen with their partner. This can make a really nice 'thank you' gift from you after the wedding.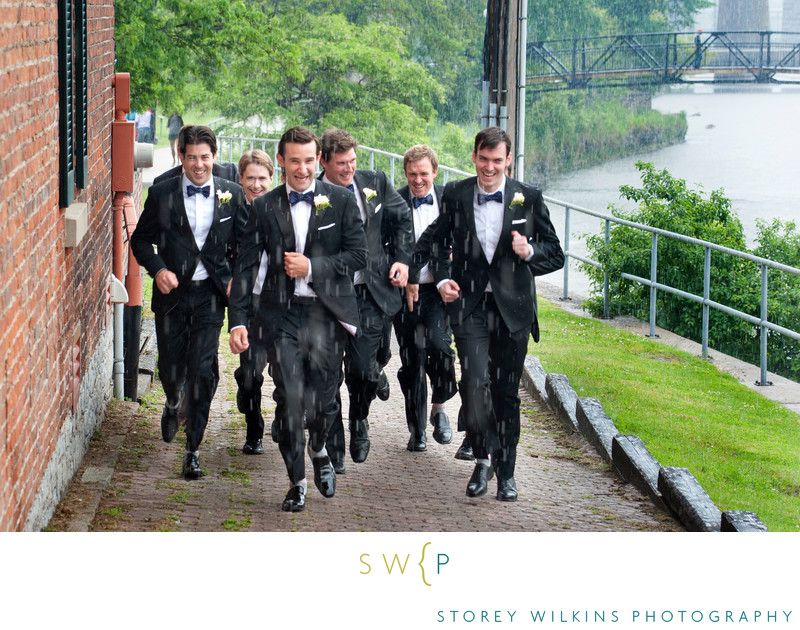 Learn more about my wedding photography services and expertise.