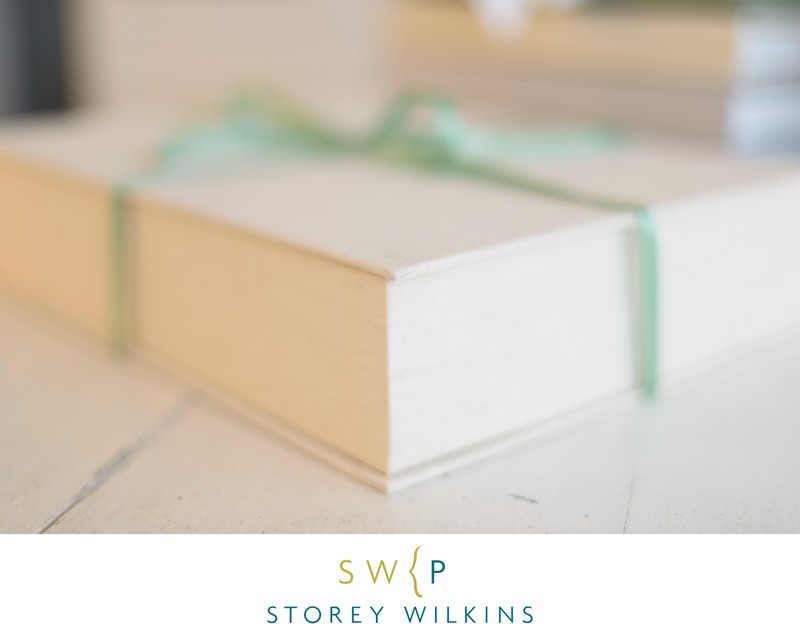 Memory Box
Your new family memory box starts here. Start your marriage with a nod to nostalgic sentiment.
Feeling Nostalgic?
Many of my beloved clients are couples that are very family-focused and hold a nostalgic place in their hearts for their family history. Knowing they welcome starting DAY ONE of their new family with something that feels nostalgic, I have created a special product. They can start their new family by honoring their origins through the purchase of a starter FAMILY MEMORY BOX.
As the Years go by
Imagine it's your 5th wedding anniversary. You are curled up on the couch together, reminiscing about how great your wedding day was. After flipping slowly through the pages of your wedding album, you bring out your memory box. It is lovingly designed by your photographer (me) using the same material as your album. Inside you find the sentimental keepsakes representing the best milestones from your married life to date. As you savour each item, you are reminded of the moments you have shared and the memories you have created together.
Some of the items you may have added to the box right after your wedding include:
Matted archival prints as newlyweds on your wedding day, alongside matted archival prints of your parents and grandparents from that day.
Handwritten notes to each other from the wedding day.
Handwritten notes from your parents and grandparents with good wishes, and even some memories of their own weddings (back in the day).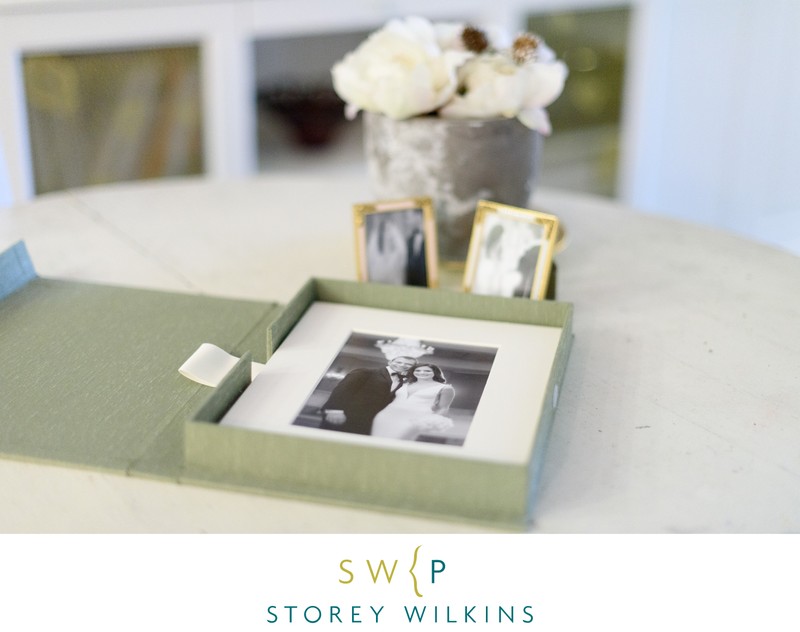 Wedding Day Gift Ideas
The box may also include treasures from some of my fellow artisan members of The Wedding Co., such as…
Your vintage-inspired 8mm film created on your wedding day
(a unique offering by Images Life Media).
An archival record of the vows you exchanged, handwritten in calligraphy
(by Vintage 28 Calligraphy).
A locket inscribed with a private message to each other
(Made by Sin Kim Jewelry).
A copy of the fine art photographic print that you purchased as a wedding gift to each other that now hangs prominently in your home
(purchased from FFOTO.COM).
In fact, I was so inspired by these fellow The Wedding Co. members, that we put together a short video to show you our shared passion for love-based nostalgia and a commitment to bring our explorations of the "romance of old" to you in the form of nostalgic product innovations.
The Romance of Old
And with more room in the box for your best memories, you have since added keepsakes like matted prints of your first and second born children and your most recent family portrait.
The box of memories continues to grow and evolve as your new family does. You picked a wedding photographer who will become your family photographer, and you selected other exceptional Wedding Co. vendors that helped you craft this nostalgic start to your wonderful family.
Contact me to order your custom box.